Entertainment and Sports Law | Foreign Investments | Infrastructure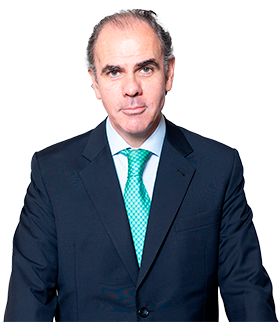 | Professional Experience
Javier Medín is a partner in the Corporate/Commercial, Mergers & Acquisitions, Project Finance, Sports & Entertainment Business. He specializes is a transactions and corporate lawyer. He has particular expertise in mergers and acquisitions, real estate and corporate rights in sports & entertainment.
Javier Medin has been involved in a variety of international transactions in recent years, among them:
Structured KOI Investments Fund, IT Hedge Fund, which have a commercial agreement with Telefonica Spain to develop 30% of digital advertising on 400 million mobiles.
Works in Project Finance structuring foreign investment with Funds (sports, IT, Real Estate).
Offered counseling to DPEC Capital Partners NY, USA, Algodón Luxury Group
Works with KPMG Spain in Sports and Investment matters from Spanish companies in Argentina (NH, Frater prevención, SevillaFutbol Club, Hec Tina).
Provides advice for renewable energy regarding storage projects from Spain, Malasia and USA to Argentina.
| Languages
– Spanish
– English
| Education
Universidad de Buenos Aires, 1991
Bar Admissions: Buenos Aires Bar, 1993.