Public & Administrative Law​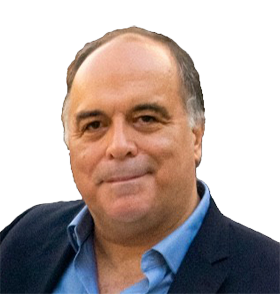 | Professional Experience
Pedro M. Lorenti (h.) is a lawyer specialized in Public Law, Bankruptcy and International Arbitration.
He is admitted in the City of Buenos Aires, Argentina and as Solicitor in England and Wales (non-practicing).

He has experience in the Argentine Public Sector and in State-owned companies. He also developed an extensive private practice in his own country, as foreign lawyer in Spain, US and UK and as counsel in ICC arbitration cases. Between 2013 and 2015, he was legal consultant to the Ministries of Finances and Budgets and Mines, Industry and Energy, Republic of Equatorial Guinea.
Concerning Bankruptcy law, Pedro counseled the trustee in bankruptcy in the Chapter 11 procedure of Azurix Buenos Aires S.A. (2002 to 2004), the Argentine Subsidiary of Azurix Corp. formerly in charge of the sanitation and water supply public service in the Province of Buenos Aires, Argentina. He also counseled trustees in bankruptcy in other Chapter 11 and bankruptcy procedures concerning public works companies (2009 onwards). Therefore, Pedro gathered an unusual expertise in cases in which Administrative law, Regulation and Bankruptcy law converge and the public interest and private rights are together at stake.
Pedro is currently assistant professor –with leave of absence- at the School of Political Sciences of the "Universidad Catolica Argentina", where he lectured Constitutional Law and Political Theory (2009-2013). While living in London, UK (2005-2009), he was Speaker in the "Strategic Procurement and Contract Management" program of RIPA International.
Pedro wrote many papers and articles in journals in Argentina, Spain, US and UK.
| Languages
-English
-Spanish
| Education
Pedro graduated at the University of Buenos Aires Law School (Argentina, 1989). He holds Master degrees in Administrative Law (Universidad Austral, Argentina, 1994), European Community Law (Universidad Autonoma de Madrid, Spain, 1997), and Public Administration (J. F. Kennedy School, Harvard University, US, 1999).